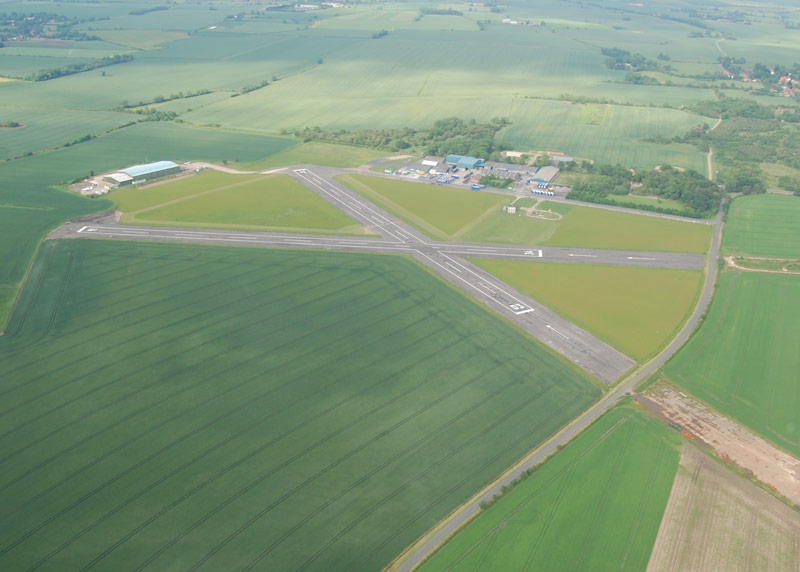 Fly to Wickenby Aerodrome
How to find us by air
EGNW – Wickenby Aerodrome
Wickenby A/G: 122.455
PPR : 01673 885000
Latitude: N5319.02
Longitude: W00020.93
Aerodome Elevation: 84ft / 3mb
Licenced T/O runway available:
TORA 03 / 21 – 530 x 18 metres
TORA 15 / 33 – 497 x 18 metres
Circuits
GA – 1000ft QFE
Microlight – 700ft QFE
All circuits are left hand unless otherwise advised
Information
The original aerodrome is divided by a public road and only the runways to the North of the road can now be used.
Hot Spot HS1. The threshold of 21 is frequently crossed by HGV and private vehicle traffic.
Pilots must be alert to possible incursion as there is no traffic control.
Military Air Traffic Zones (MATZ). Don't be intimidated by the cluster of MATZ around Wickenby. These are not Controlled Airspace, but offer a Penetration service to separate you from military traffic. Waddington Radar (119.500) is a good place to start. If after two attempts you get no response, make blind calls and proceed through the MATZ. Do NOT enter an ATZ without making contact, even if the MATZ is cold – there may be circuit traffic.
Aerobatics at Wickenby You will be notified during PPR if it is likely to become active during your visit.
The warehouses on the aerodrome are not to be flown over at anytime.
Departing aircraft passing 1500ft aal within the ATZ are requested to contact RAF Waddington ATC on 119.500 MHz.
Fuel
AVGAS 100LL is available through a self service pump which accepts all major payment cards. Self service pump is operational during aerodrome operating hours (10:00-16:00 Local).
Airfield Charges
Landing Fees:
Single Engine – £10.00
Multi Engine – £20.00
Overnight Parking:
Grass (Small) – £15.00
Grass (Large) – £25.00
Hangar – £25.00
AVGas 100LL: £2.16 (inc. VAT)