Cafe
Join us for a cuppa
Opening Times
We're delighted to confirm that CAFE 12* is now reopen for business.
Open hours are 10am – 4pm on airfield open days (normally Wed-Sun)
*In remembrance of the aircrew and ground staff of 12 Squadron, the first operating unit at RAF Wickenby
Wickenby's Cafe12 is based in the Control Tower at Wickenby Aerodrome. We currently now have a full menu of delicious drinks, light bites, home made cakes and, as an added bonus, you can watch a variety of aircraft bimbling about. Please, if you're planning a party of 8 or more; let us know beforehand on 01673 885000 or via the website Contact page.

With a new Curatorial staff, the Wickenby Memorial Museum upstairs tells the story of RAF Wickenby during WW2.
It is the perfect spot for a break for motorbikers, cyclists walkers and the four legged friends (and aviators are more than welcome, of course!).
For more information call us on 01673 885000 or visit our Facebook page.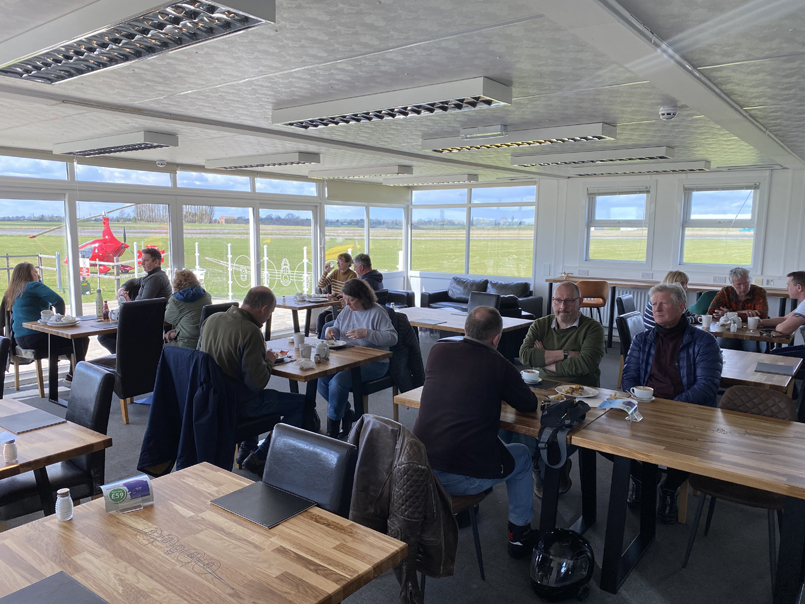 It's been a hard struggle, but the complete renovation of the cafe area is now complete. There's a new team in place and all the old equipment has been removed, replaced with equipment better suited to today and the future's requirements for a busy and attractive eating environment. We all know that a really attractive cafe will bring visitors by air and road – customer response so far is enthusiastic!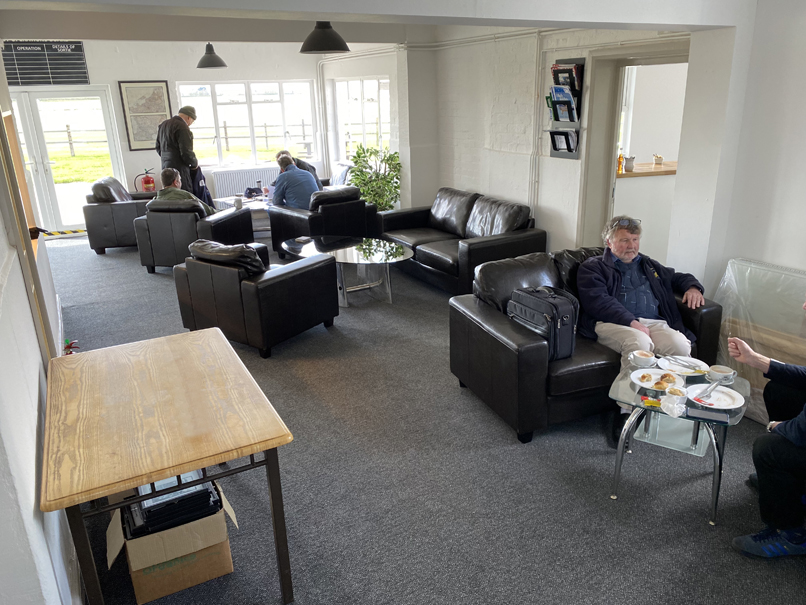 The old linkway between tower and Members lounge has new serving and payment counters.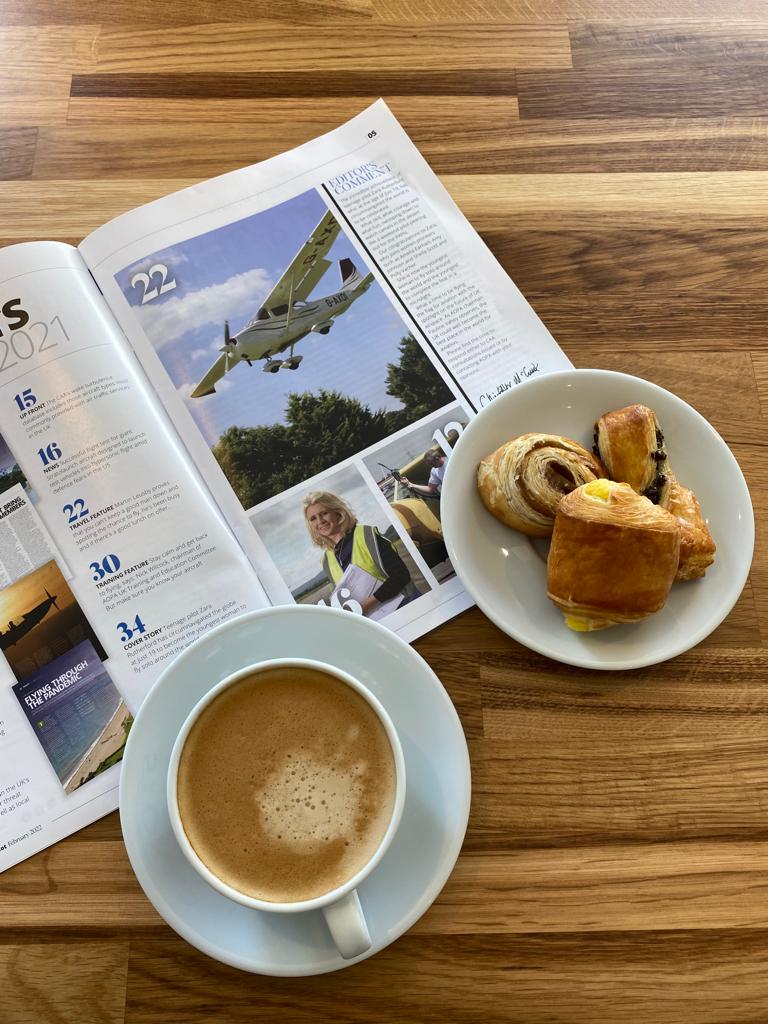 And, a lovely new beans to cup coffee machine will now provide the weary traveller with a decent cup of coffee!