Events at Wickenby
Annual Memorial Commerative Service 17th September at 1400
Auster Club Fly-In 1st – 3rd September 2023
Wing Walking 17-20th August 2023,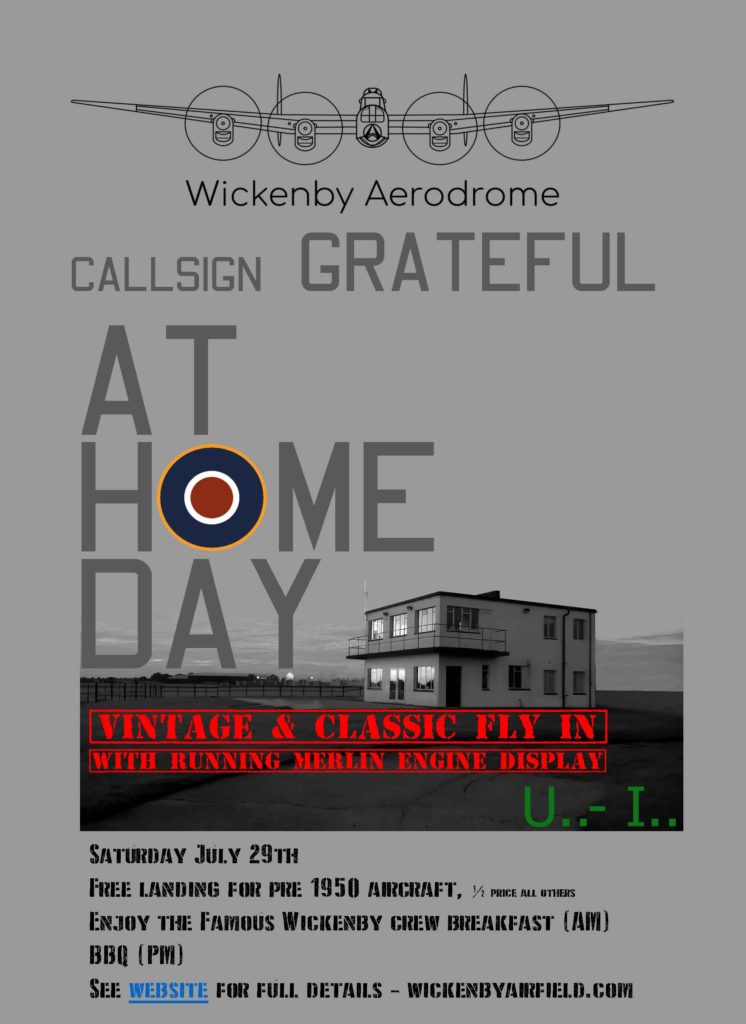 At Home Day – 29th July 2023
Aimed specifically at Vintage & Classic aircraft, this was our first At-Home Fly-In. Although the weather was distinctly 'breezy' it didn't deter the hardy visitors, even in their classic and very valuable aeroplanes!
One very special attraction was the appearance of a fully working MERLIN engine, so famous as the powerplant of many iconic RAF aircraft. It was always VERY obvious when it was running and a great draw for the crowd. Our thanks to Mr Merlin for coming – see us again!
Pre-1950 aircraft had free landings, and all others attracted a 50% discount. The WW2 breakfasts – complete with tin billy can – were greatly appreciated. Well done Cafe12 staff!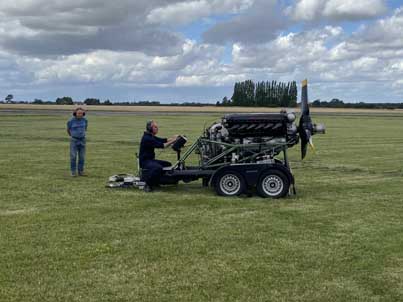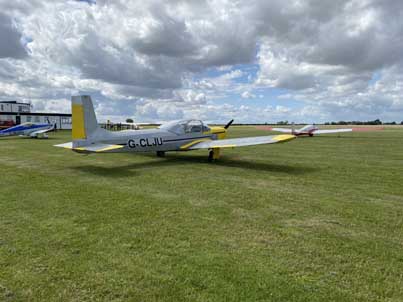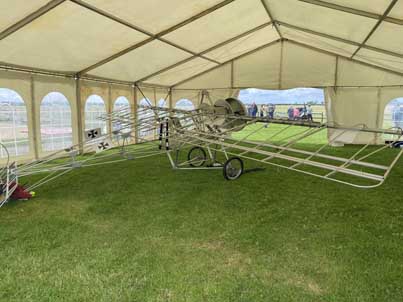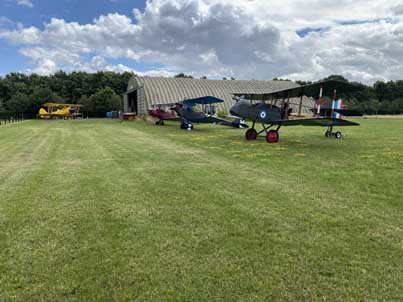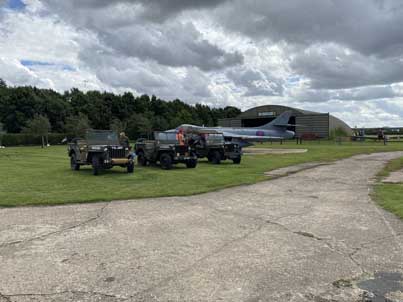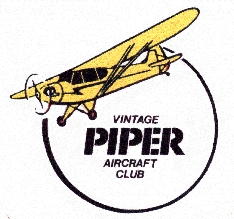 Vintage Piper Aircraft Club fly-in 17th June 2023
We were delighted to host a fly-in from the Vintage Piper Aircraft Club. It was a beautiful day, weather-wise, and 27 aircraft made the visit, including one German-registered (but based in Belgium) Cub.
In all, there were some 42 VPAC folk turned up and it seems that they all had a great day – the Cafe 12 staff worked their little socks off again, thanks guys.
Here are a few pics of the day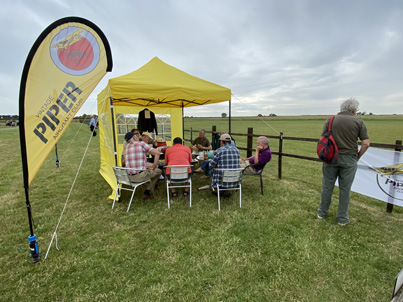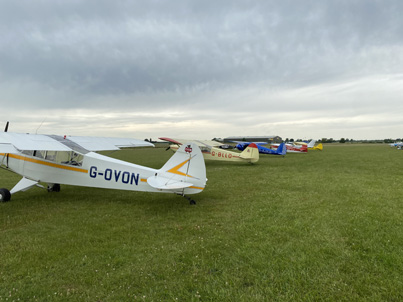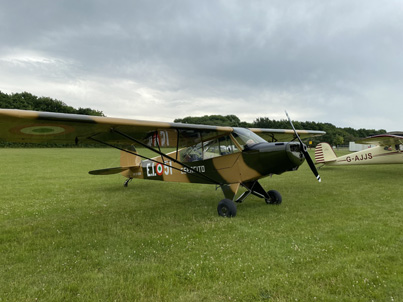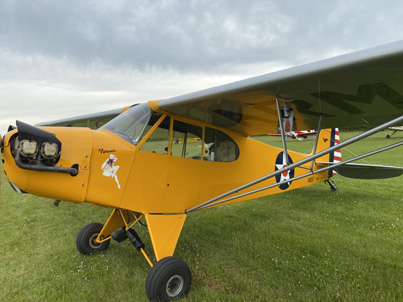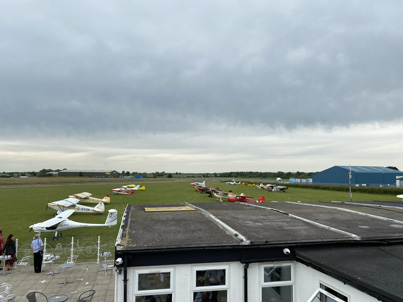 Commemorative Flour Bombing and Flypast event – 16th May 2023.
Thanks from all of the team at Wickenby (this pic is only a small part of that team) to all our visitors who made this a fantastic event. Absolutely great to see the airfield humming with visiting aircraft to compete and a huge evening crowd to see the BBMF Lancaster.
Thanks, of course, to all our Member volunteers for faultless marshalling and general help!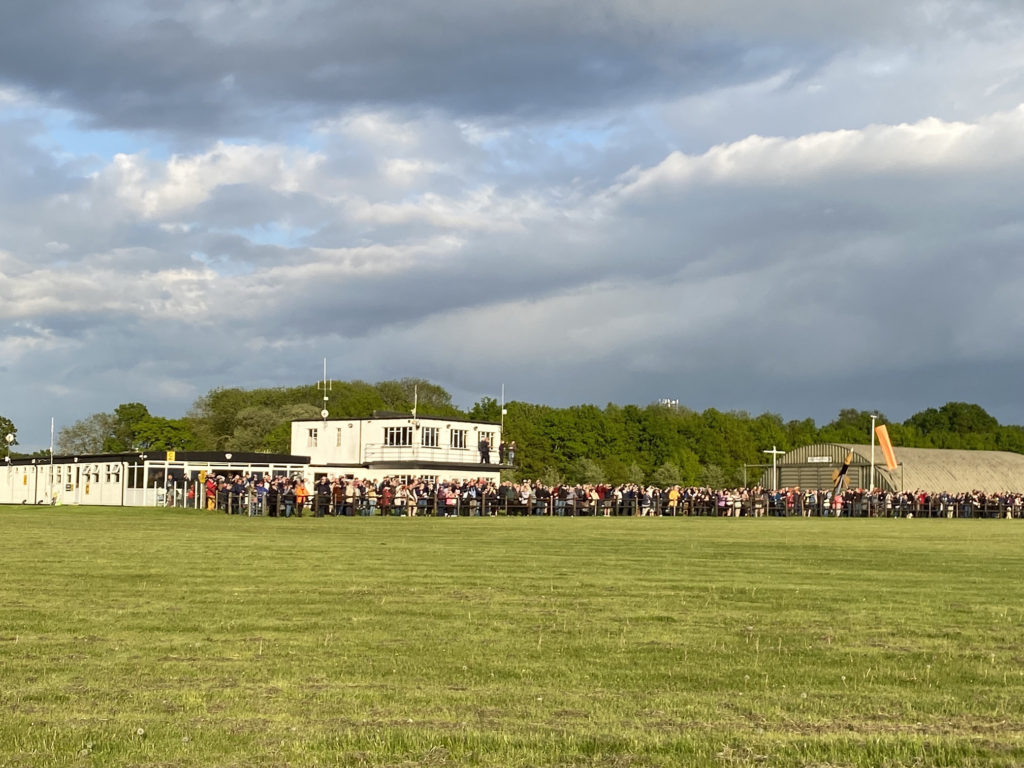 And, it couldn't have happened without our courageous Chef, Dieter, and the team of Cafe staff who will all deserve a thorough rest today!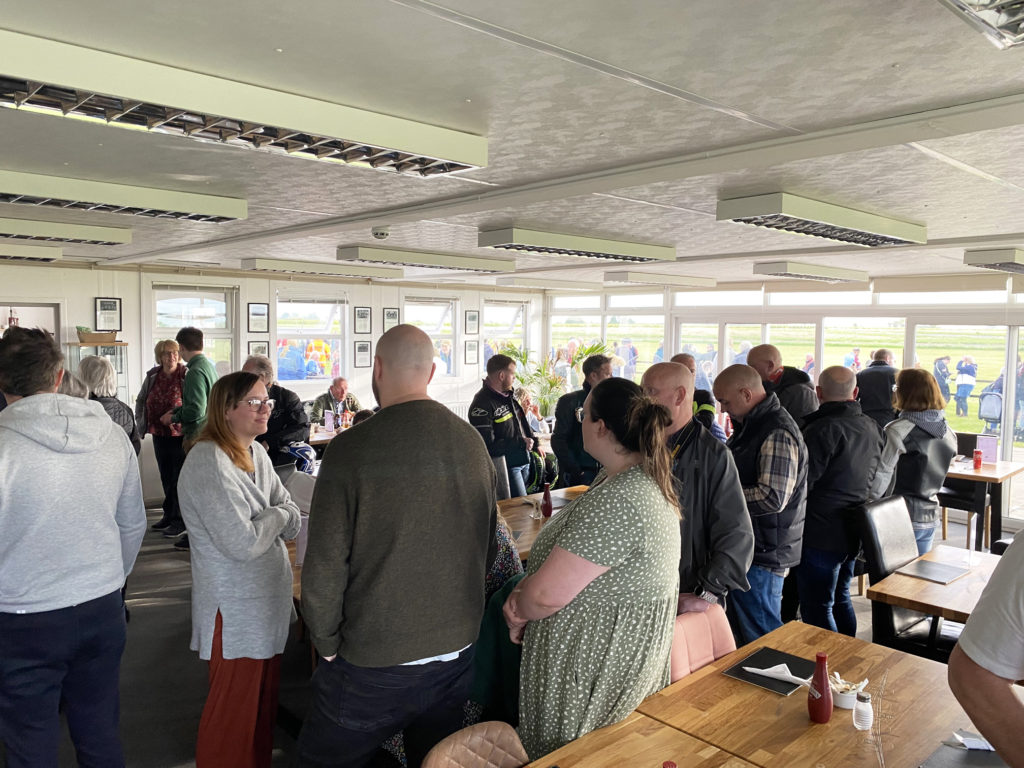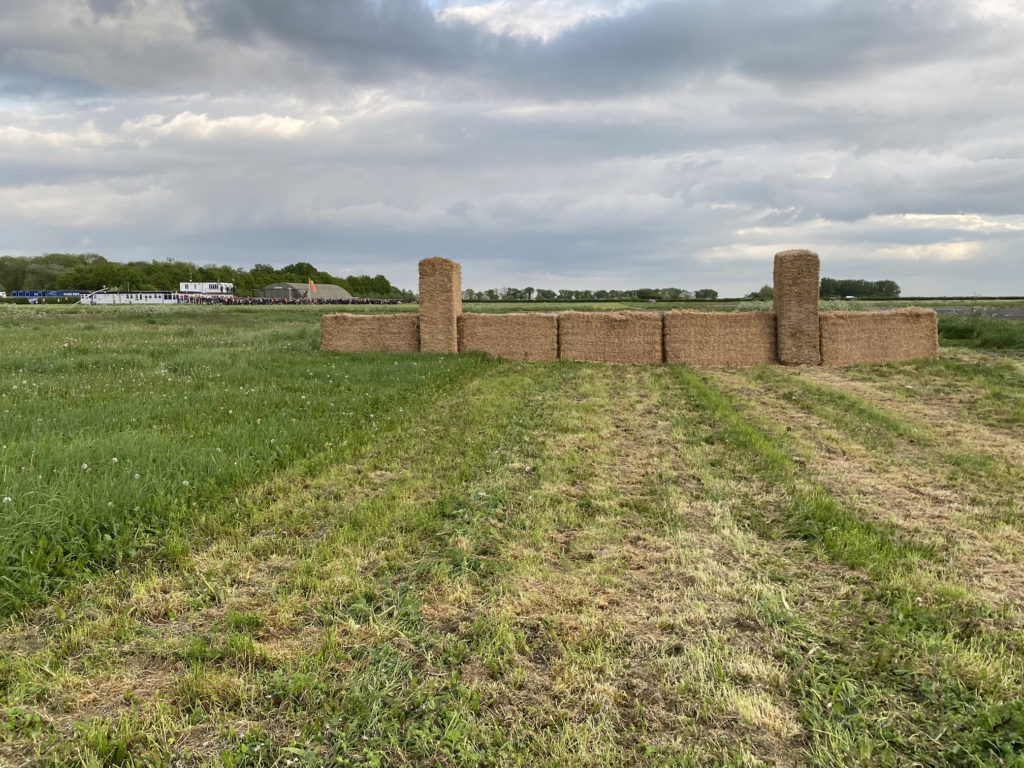 The formidable 'Wickenby Dam' remains intact even following the efforts of some 20 aircraft to defeat it! Equipped with fearsome half kilogram flour bombs (which didn't 'bounce'), they forced home their attacks against a stern defense.
The winner will receive a bottle of commemorative Bomber Raid Gin for his efforts!
Typical pilot comments were "Fantastic fun" and "Can't wait to do it again!"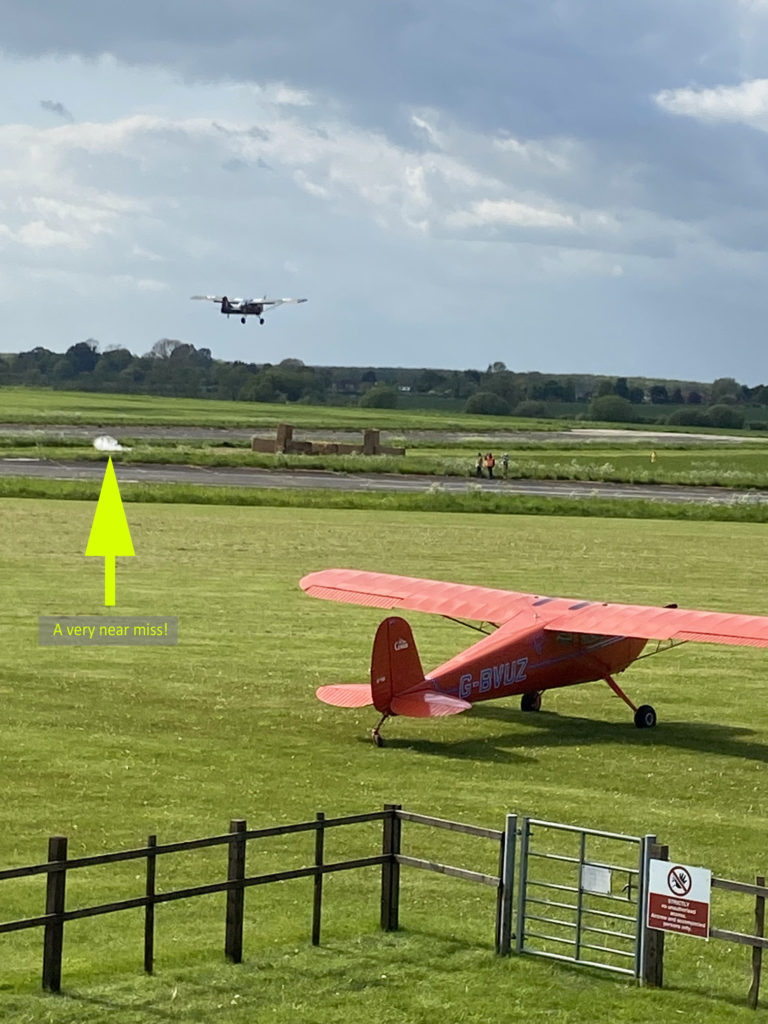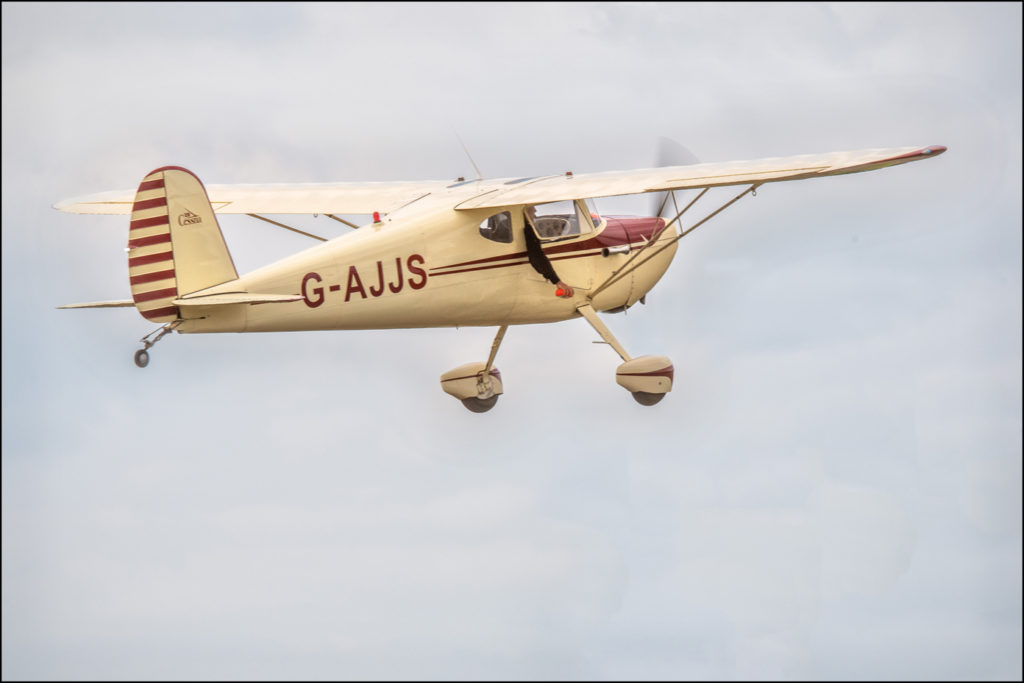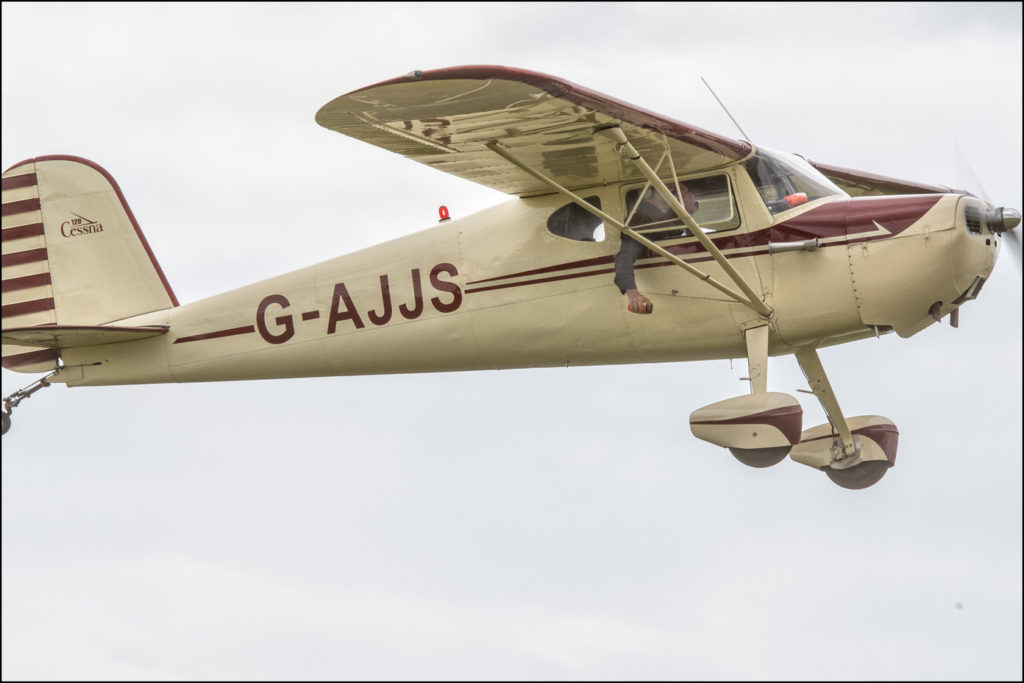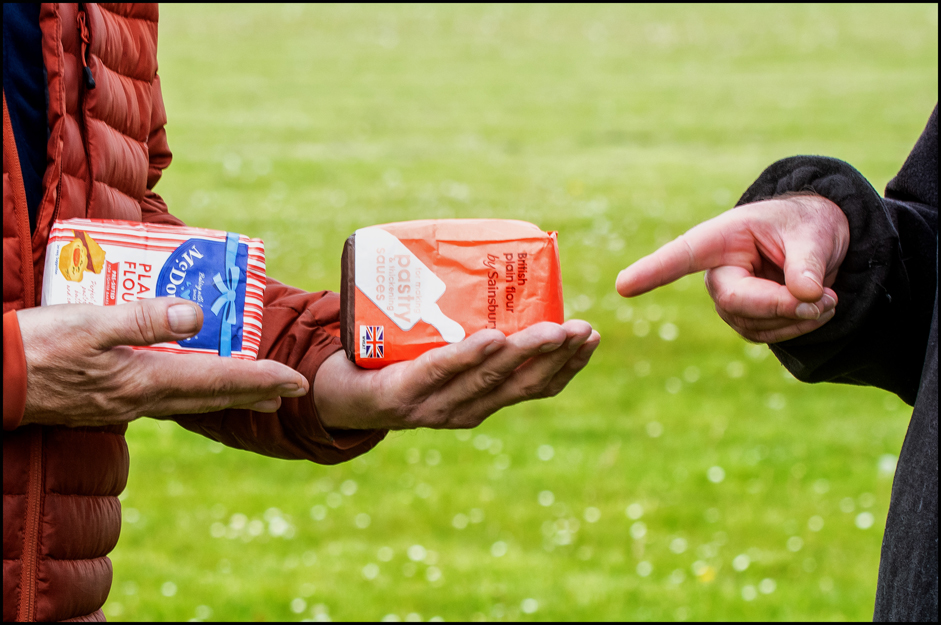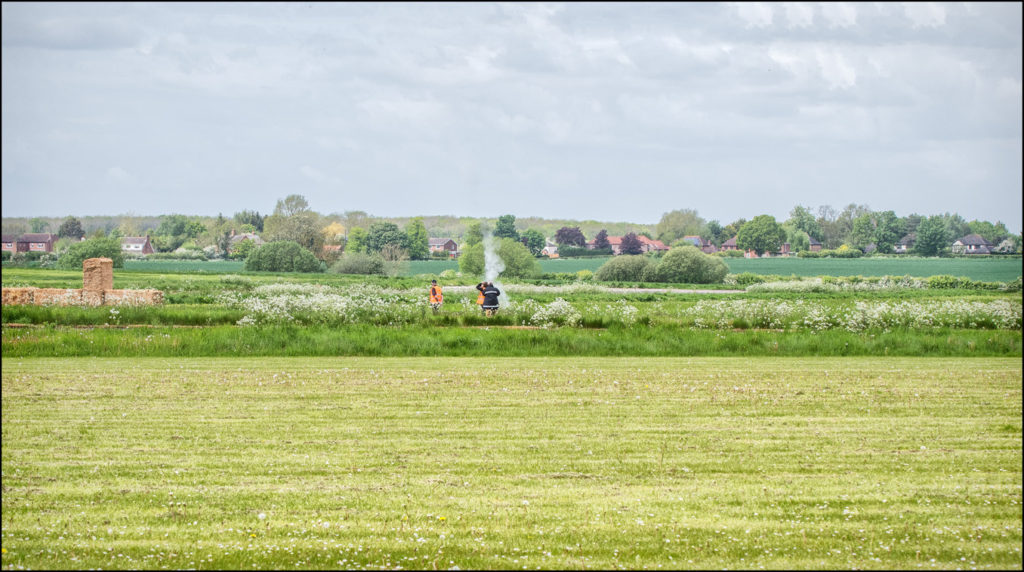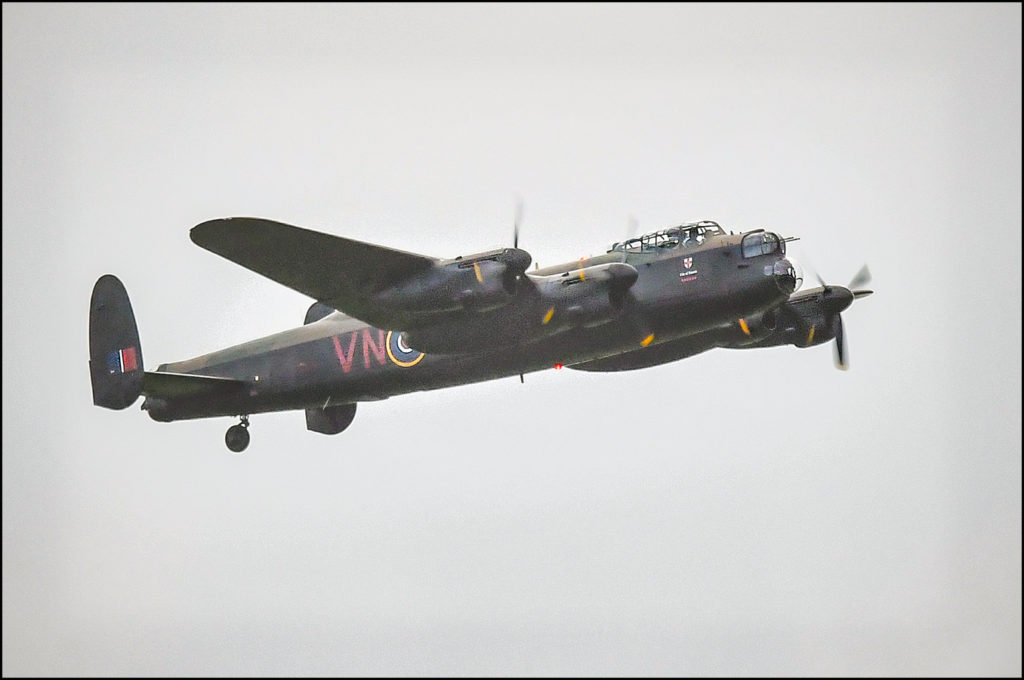 Images courtesy of Clive Sutton – we cheated with the Lancaster pic as it was really at RAF Strubby!
This is the page to visit if you want to find out what's planned in future. We host events such as Charity Wing Walking and Advanced Aerobatic Coaching, mostly during the summer months.
Annual RAF Wickenby Memorial Ceremony
Confimed for 17th September 2023 at 1400 hrs. A Lancaster flyover is likewise scheduled (weather and tech allowing) for 1438 hrs.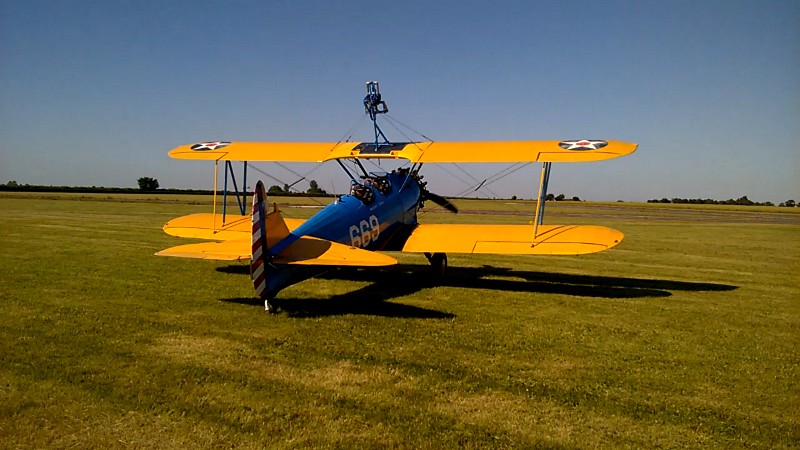 Wing Walking
You don't have to super-athletic to take part in the Charity Wing Walking, just a bit adventurous! But, there are some physical constraints – so It's best to contact the Wing Walk Company direct (these flights are not organised directly by Wickenby Aerodrome).
Future Wing Walking sessions:
Planned 2023 dates are 2-4th June, 7-9th July and 17-20th August
---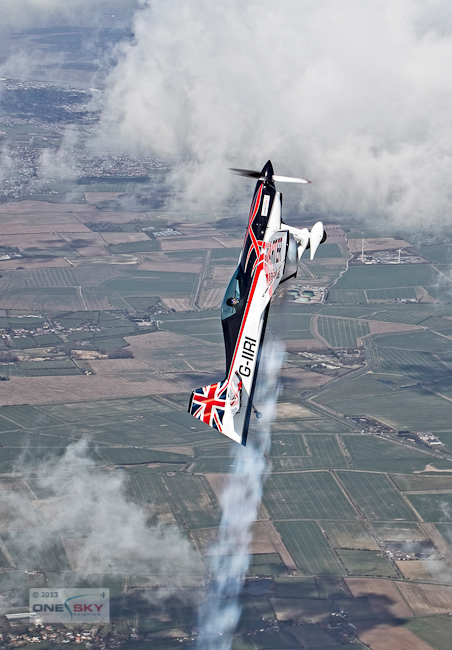 Advanced Aerobatic Coaching
We're very accustomed to hosting Aerobatic Coaching camps at Wickenby, where pilots keen to hone their advanced aerobatic skills can benefit from the advice of some top aerobatic pilots, including Members of the British Aerobatic team.
Next Aerocamp:
Friday 14th and Saturday 15th July – cancelled due to forecast adverse weather
---