Engineering
A successful GA Aerodrome needs a number of elements – a good Engineering base is one of them. For many years One Sky Aviators Ltd has serviced the needs of GA aircraft, LAA types and specialised high performance aerobatic machines.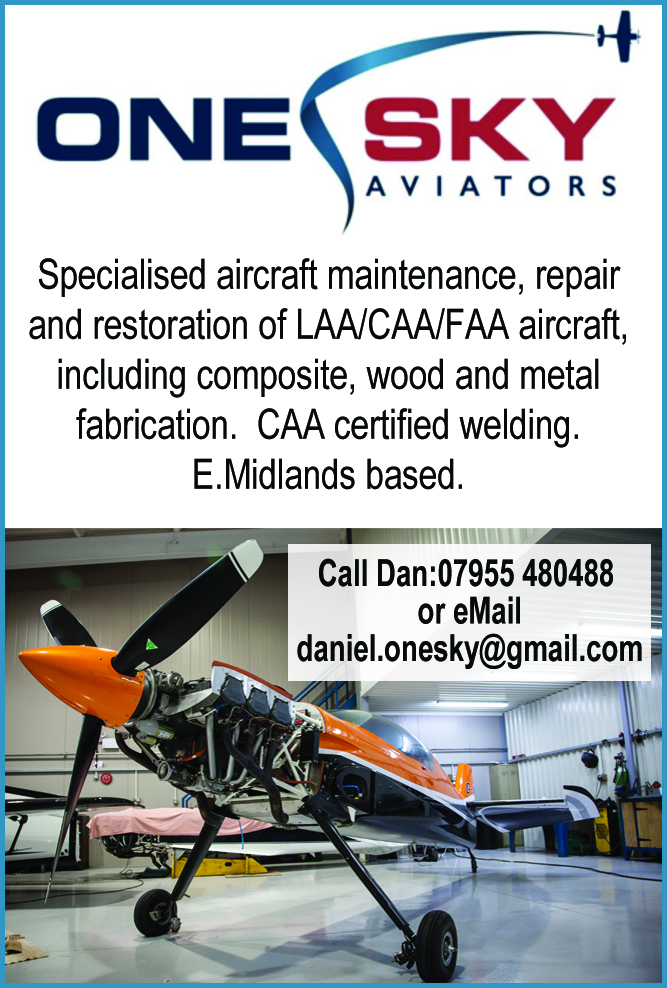 Typically, there might be two aerobatic types in the workshop – recently an Sbach 300 having an Annual Inspection and a CAP231 with an Annual and some airframe renovation work.
Meanwhile we're restoring an elderly Citabria and it's a full rebuild. In the background you might spot one of only a very, very small handful of Britten Norman Freelances (currently only one flying anywhere) undergoing serious ground-upwards reworking!
EASA and LAA type maintenance and repair
CAA Certified Welding
Specialised aerobatic types – CAP, Extra, Xtreme, Pitts – maintenance and repair
Contact us direct for your maintenance needs:
Tel: (0)7955 480488
Or eMail:daniel.onesky@gmail.com